About me
Hi!
I am an AI Research PhD student at Meta AI & Inria Rennes, advised by Matthijs Douze, Hervé Jégou and Teddy Furon. I am interested in data protection in the context of Machine Learning and Computer Vision.
Prior to my PhD, I studied at École polytechnique, majoring in computer science and mathematics for visual computing. I also hold a Master's degree from École des Ponts and from Paris-Saclay University.
I am really excited in the developement of Artificial Intelligence and of its applications in the fields of every day's life.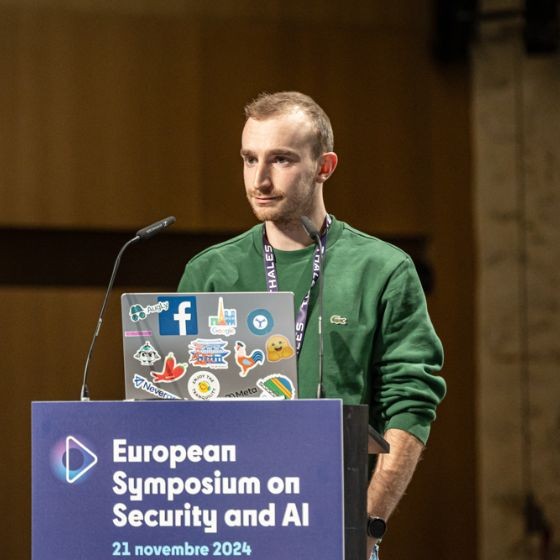 News
| | |
| --- | --- |
| Sep 18, 2023 | Attending ELLIS Summer School on Large-Scale AI. |
| Jul 26, 2023 | New preprint on arXiv Three Bricks to Consolidate Watermarks for LLMs. |
| Jul 14, 2023 | Stable Signature is accepted at ICCV 2023 in Paris. TL;DR: how to watermark your diffusion models and all images they produce! |
| Apr 14, 2023 | Our team at Meta AI releases DINOv2, a family of foundation models producing high-performance visual features. |
| Mar 22, 2023 | New preprint on arXiv Stable Signature. |
| Jan 22, 2023 | Our paper on Active Indexing is accepted at ICLR 2023! |
| Oct 5, 2022 | New paper on Arxiv: Active Image Indexing. |
| Sep 6, 2022 | I presented Watermarking Images in Self-Supervised Latent-Spaces as an oral presentation at GRETSI in Nancy. |
| May 27, 2022 | I presented Watermarking Images in Self-Supervised Latent-Spaces as an oral presentation at ICASSP in Singapore. |
| Jan 21, 2022 | Our paper Watermarking Images in Self-Supervised Latent-Spaces is accepted at ICASSP 2022! |